Skip to Content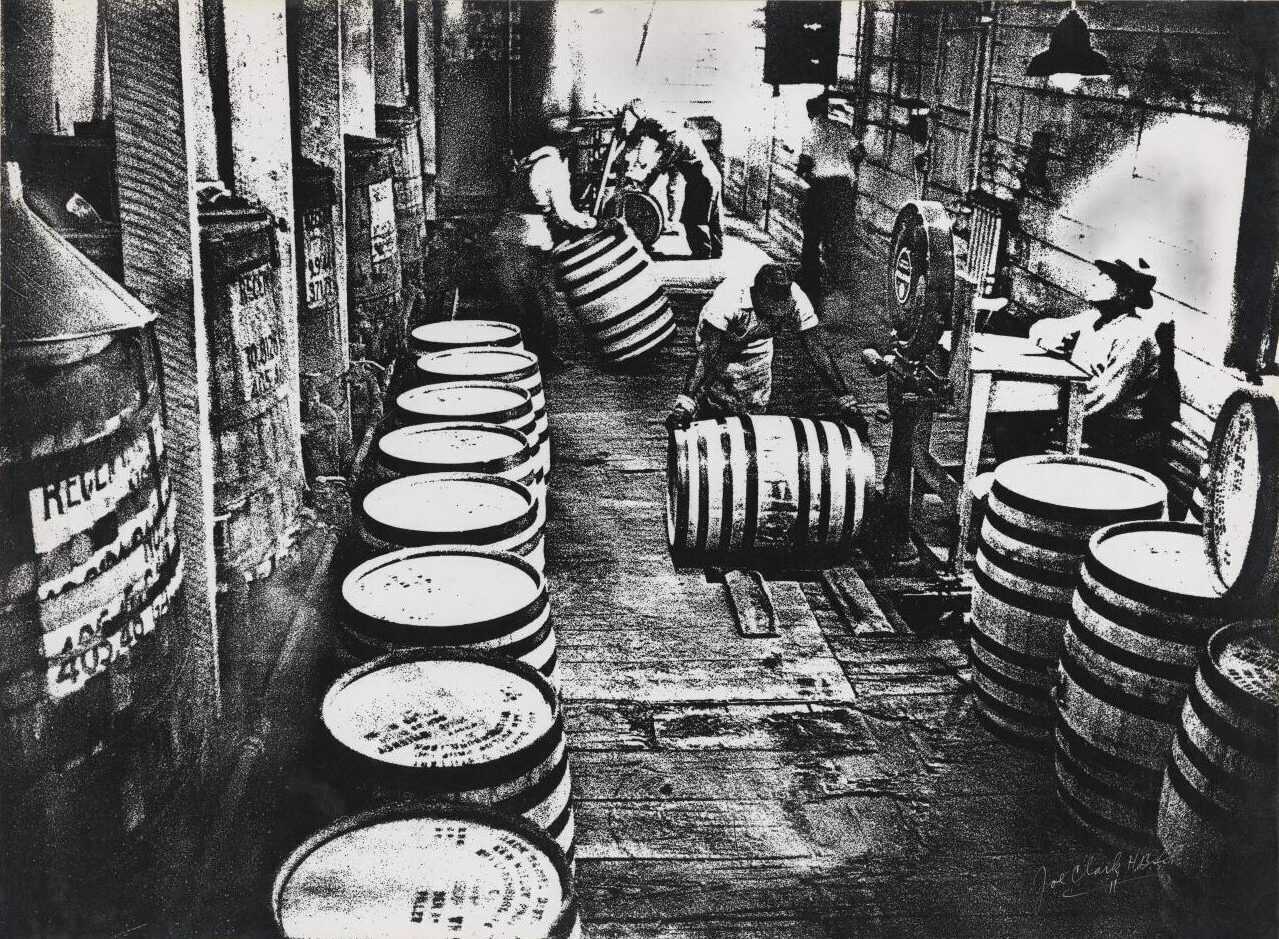 The Man Behind Tennessee Whiskey
The Black Distiller
Nathan Nearest Green was born in 1820 in Maryland before moving to Lynchburg, Tennessee, where he was enslaved. In the mid-1800s, Green was hired out to Dan Call, a preacher and distiller in Lincoln County. There, Green perfected his knowledge of sugar maple charcoal filtering, which uses charcoal to quell the burn of alcohol during distillation. Though the technique was originally thought to have been invented in 1825 by Alfred Eaton, research instead suggests that it originates from western African traditions. Charcoal filtration can be seen across enslaved communities that produced illicit alcohol, making it incredibly likely that Nearest's mastery of this technique was a result of the generational, and far too often unacknowledged, skill of enslaved people.
Nearest Green and Jack Daniel
During his time on Call's farm, Green apprenticed a young white boy by the name of Jasper Newton "Jack" Daniel. Green taught Daniel how to make Tennessee whiskey, and his teachings and techniques would become the backbone of Daniel's business venture. Daniel began selling Jack Daniel's Tennessee Whiskey in 1875. He asked Green to be the first master distiller of the Jack Daniel's Distillery. Green went on to work with Daniel until sometime after 1881, when Daniel moved the distillery to its present-day location of Cave Spring Hollow. Green's sons, George and Eli, and his grandsons, Ott, Jesse, and Charlie, all worked at the new distillery.
Green's story represents the intertwined history of whiskey and slavery. Enslaved persons made up the bulk of distilling labor. While some white distillers acknowledged the work of skilled Black distillers, they also took credit for the products and processes that resulted from their knowledge.
Uncle Nearest is the best whiskey maker that I know of. . . . I want [Daniel] to become the world's best whiskey distiller—if he wants to be.
A Lasting Legacy
For decades, it was largely unknown that Green had contributed so much to the Jack Daniel's Tennessee Whiskey many enjoy today. His legacy became publicly known with the publication of Jack Daniel's Legacy by Ben A. Green (no relation) in 1967. However, it wouldn't be until 2016 that Brown-Forman, the parent company of Jack Daniel's Distillery, publicly acknowledged Nearest with a series of digital campaigns and additions to distillery tours. Fawn Weaver, the founder of the Nathan Green Foundation, played an instrumental role in spotlighting Green's life using archival work and a community-focused historical approach. She drew on the collective memory of Black residents in Lynchburg, Tennessee, where oral histories continued to circulate Green's memory and legacy.
As other culinary histories are revisited, we can expect that the stories of many more men and women like Nathan Green will take a more prominent - and more deserving - place in the histories of our country's food archives.