Skip to Content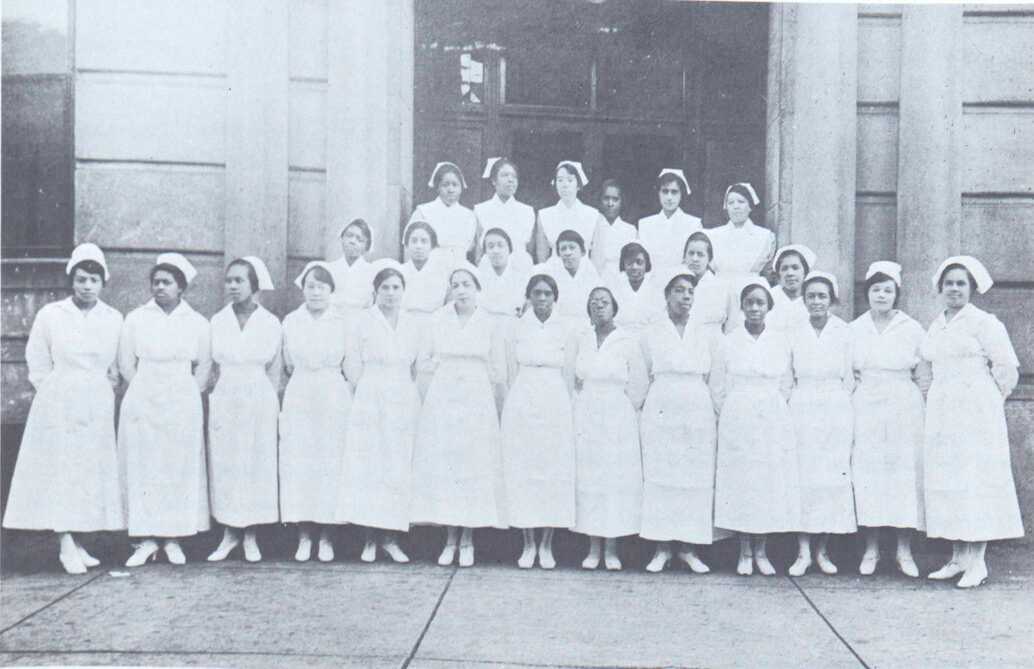 Homer G. Phillips Hospital and School of Nursing
A Place for Excellent Medical Care
Prior to the opening of the Homer G. Phillips Hospital in 1937, African Americans in St. Louis, Missouri, were required by law to use segregated medical facilities in either the basements of City Hospital No. 1, or the Blacks-only services at City Hospital No. 2 (where the 177-bed facility did not meet the needs of the large community). Efforts to establish a Black-operated hospital and medical training facility were spearheaded in 1923 by the political and equal rights strategies of St. Louis attorney Homer Gilliam Phillips, for whom the hospital was named following his murder in 1931.
Despite resistance by city officials, Phillips persuaded leaders to follow through on legislated measures to create a new hospital run by and for African Americans. The City of St Louis built a modern public hospital to replace the outdated facility that had served the Black population since 1919. Homer G. Phillips Hospital improved access to health care for African Americans and served as the preeminent training facility for African American nurses and physicians.
Medical Training Separate, But Equal
During the late 1800s and early 1900s, aspiring African American doctors and nurses faced open discrimination. They were systematically excluded from most nursing schools and physician residency programs at white-controlled hospitals. In response, Black community leaders and white philanthropists worked to expand professional training opportunities and raise the standards of health care for African Americans. By the 1920s nearly 200 Black hospitals and two dozen Black nursing schools were in operation throughout the United States.
Nursing was one of the few professions available to African American women during the era of segregation. Nursing schools like the one at Homer G. Phillips Hospital enabled Black nurses to develop and certify their professional skills despite their exclusion from white nursing organizations. The growing number of Black nurses also meant better health services in African American communities and laid the groundwork for the eventual integration of the nursing profession.
Service and Opportunity
Training hospitals for Black medical professionals were ways to serve the community with essential medical care while providing opportunities for African Americans to rise in the medical profession. By 1939, there were 52 black physicians on staff at Homer G. Phillips Hospital, and its training school accepted over 50 percent of the Black graduates of U.S. medical schools.
Homer G. Phillips Hospital was one of a few fully equipped facilities in the United States that provided training to African Americans in nursing and a variety of medical professions. The six-acre campus housed residency programs certified by the American Medical Association in internal medicine, pediatric urology, general surgery, obstetrics and gynecology, otolaryngology, pathology, ophthalmology, radiology, and neuropsychiatry. By 1961, Homer G. Phillips Hospital had produced the largest number of African American doctors and nurses in the world.
Physician Specialty Training
Homer G. Phillips Hospital offered Black physicians the rare opportunity to pursue a wide range of specialties. Through its affiliation with local university medical schools in St. Louis, the hospital brought in visiting white specialists to mentor Black residents; in turn, Black physicians on staff were able to attain local faculty positions. The hospital became known as a center for medical research, and many physicians who trained there went on to do pioneering work in other institutions.