Skip to Content
SPIRIT in the DARK
Religion in Black Music, Activism, and Popular Culture
Sometimes in the foreground, sometimes in the background, at times in the shadows—but always somewhere in the frame—religion is essential to the story of Black America. In the Black press, which has served as a primary chronicle of Black life, religion often finds reflection in the images, comments, stories, and lives of noteworthy individuals, including religious and political leaders, musicians, authors, athletes, activists, and educators. The photographs and stories in this exhibition, drawn from the Johnson Publishing Company archive, reflect diverse aspects of the Black religious experience and testify to the role religion has played in the struggle for human dignity and social equality.
About the Johnson Publishing Company
Founded in 1942 by John H. and Eunice W. Johnson, the Johnson Publishing Company celebrated African American culture with its foundational publications—Ebony, Jet, and Negro Digest (later Black World). The magazines and many other, lesser-known Johnson publications bore witness to Black life well into the 21st century. The photographs featured in Spirit in the Dark are from a legacy collection of 2,800 of the most iconic images from the Johnson Publishing Company archive, now jointly owned by NMAAHC and the Getty Research Institute.
Explore Exhibition Themes
0
Reverend Ike's Ensemble
This lavish ensemble, worn by religious broadcaster Reverend Ike, is a signification of Ike's theological teachings, which emphasized luck, wealth, and abundance in the here and now. Explore Reverend Ike's suit in this interactive feature and read more about his story in Lived Realities: Suffering | Hope.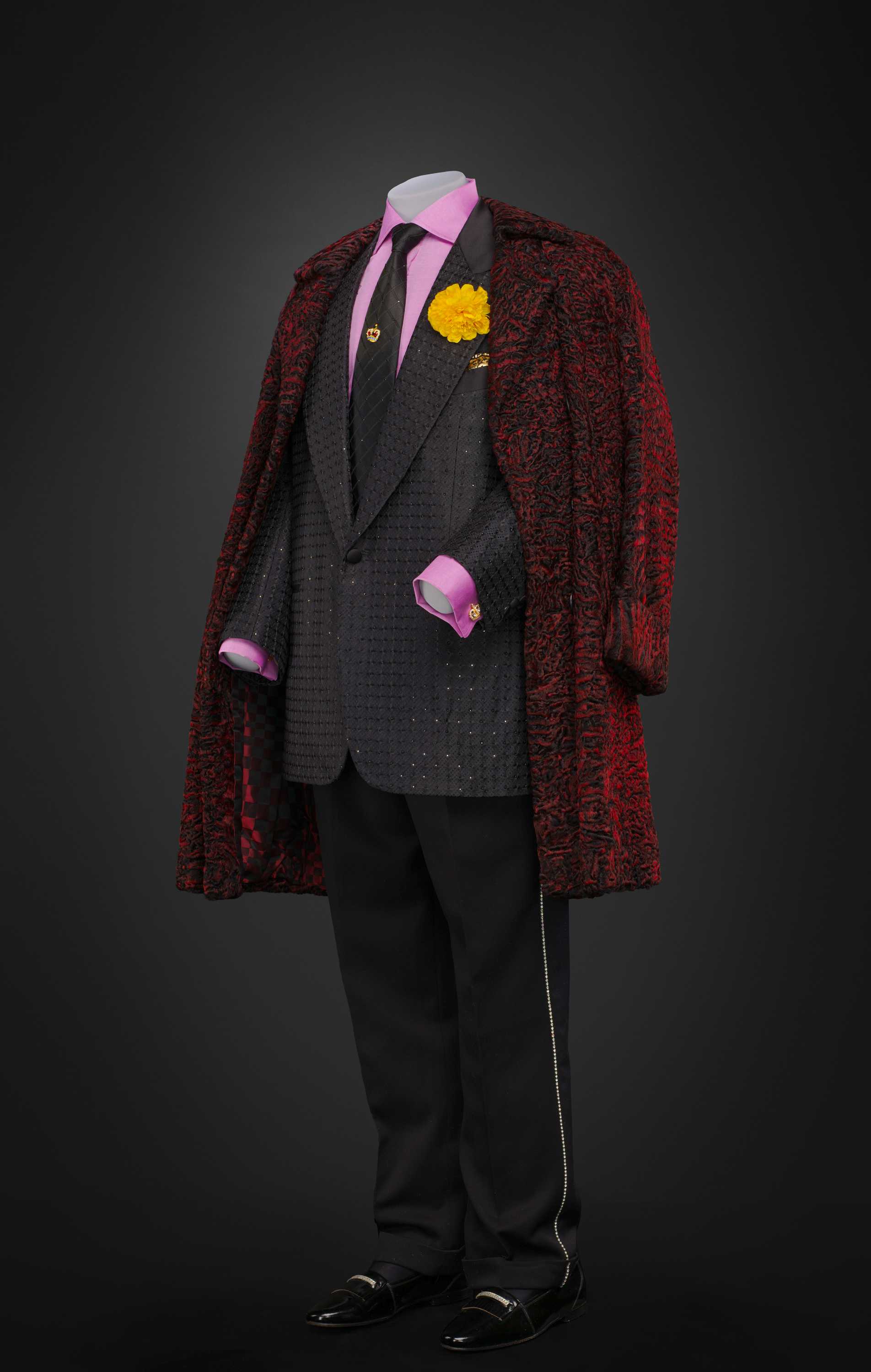 Spirit in the Dark: Religion in Black Music, Activism, and Popular Culture is presented by the Museum's Center for the Study of African American Religious Life and the Earl W. and Amanda Stafford Center for African American Media Arts. All photographs in the exhibition are from the Johnson Publishing Company Archive. Courtesy J. Paul Getty Trust and Smithsonian National Museum of African American History and Culture. Made possible by the Ford Foundation, J. Paul Getty Trust, John D. and Catherine T. MacArthur Foundation, The Andrew W. Mellon Foundation, and Smithsonian Institution.
The work of the Center for the Study of African American Religious Life, including the Spirit in the Dark exhibition, is generously supported by Lilly Endowment Inc.
Spirit in the Dark: Related Content