Skip to Content
Shirley Chisholm forged new paths for Black women in politics and challenged systemic racism, sexism and corruption.
Shaking Up the System
The first African American woman elected to Congress and the first Black candidate from a major party to run for president of the United States, Shirley Chisholm (1924–2005) carved out new roles for Black women in politics. Proclaiming herself "unbought and unbossed," Chisholm sought to reform the system from within by battling against entrenched racism, sexism, and corruption. Her political career reflected her vision of an activist government that would serve the needs of all its citizens.
People had to know that it was possible for someone with decency and a fighting spirit to overcome the system by beating it with its own weapons.
Educator and Politician
The daughter of Caribbean immigrants, Shirley Anita St. Hill Chisholm was born in Brooklyn, New York, in 1924. She spent her early childhood in Barbados with her maternal grandmother, then returned to Brooklyn, where she attended the public schools and graduated from Brooklyn College. She pursued a career as an educator, and earned her master's degree in elementary education from Columbia University. Her interest in child welfare and other social justice issues, along with her talent for debate and public speaking, led her to become active in local and state politics. In 1964 she was elected to the New York State Assembly, representing the Bedford-Stuyvesant area of Brooklyn, and in 1968 she successfully campaigned for election to the U.S. Congress.
Voice of the People
As a state and U.S. representative, Shirley Chisholm fought for policies to improve the lives of working people, women, children, the elderly, and minorities. She worked to prevent employment discrimination, protect women's reproductive rights, fund college scholarships for minority students, provide unemployment coverage for domestic workers, and guarantee access to day care, health care, and other social services. She also opposed military spending on the Vietnam War, urging Congress instead to prioritize spending on social and economic programs to alleviate poverty and injustice. Throughout her political career, Chisholm embodied her role as the "voice of the people" by speaking out against institutional corruption and entrenched inequality. After her historic run for president in 1972, she continued to serve in Congress until 1983.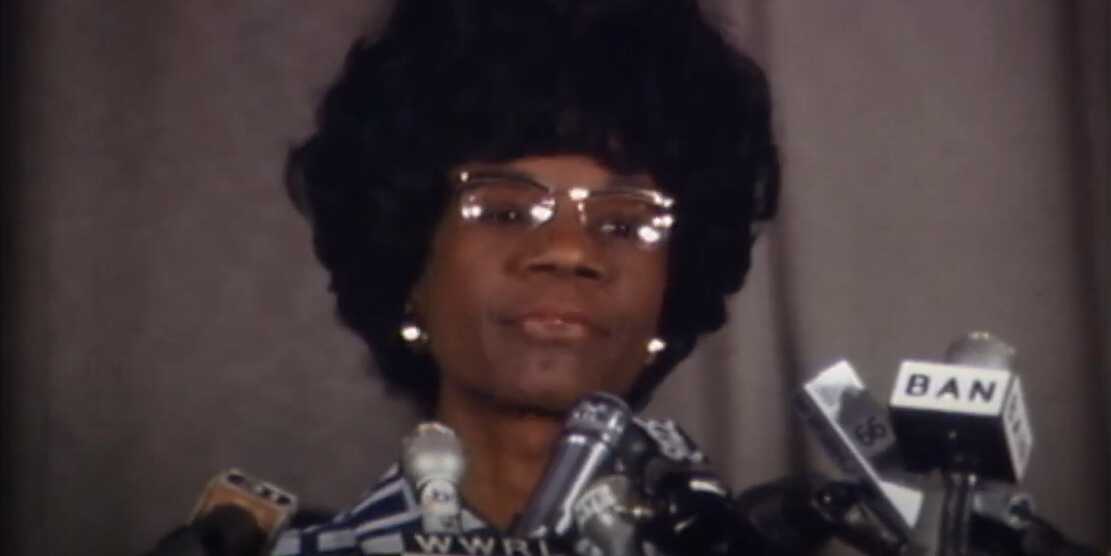 Chisholm for President
In January 1972, Shirley Chisholm announced her candidacy for president of the United States. She outlined a platform that reflected the social justice policies she had worked for in Congress, including the fight against poverty and racial discrimination. While challenging the barriers of race and gender that she experienced as a Black woman, she refused to position herself as a candidate who was solely focused on the interests of African Americans, or the interests of women. Instead, she pledged to fight for the interests of all Americans who had been "boxed out of the opportunities to participate equally and enthusiastically in building a strong and just society." Although Chisholm's campaign drew widespread popular support, as well as an endorsement from the Black Panther Party, she did not receive public endorsements from either the National Black Political Convention or from major national women's organizations, and she lost the Democratic Party nomination to Senator George McGovern.
Catalyst for Change
As co-founder of the National Congress of Black Women (NCBW), Shirley Chisholm helped to empower women to become catalysts for social change. Founded in 1984, the NCBW established chapters in major cities throughout the United States; each is driven by its mission to increase the number of women in policy-making positions in government, healthcare, and education. The chapters strive to develop platforms that support the political, economic, and cultural aspirations of women and the welfare of their families. In 2009, to highlight the organization's beliefs and values related to the liberation of African American women, the NCBW installed in the U.S. Capitol a bronze bust of Sojourner Truth, the renowned 19th-century abolitionist and women's rights activist.