Skip to Content
McCoy Family History and Legacy
The McCoy family fought to make a way for themselves and their community. Their legacy endures today.
The McCoy Family
Sometime after 1865, Jacob McCoy purchased the farm owned by Jabez McKay, his former enslaver. This allowed him to provide for his family and leave a sizeable estate to his wife and children upon his death. Though their conjoined twin daughters Millie Christine were not returned to their custody, Jacob and Monemia had several other children: Amy, Murphy, Hutson, Clara, Elvy, Coleman and Preston.
For many African Americans, discovering their ancestors in the 1870 U.S. Federal Census marks a research milestone. As the first census after the Civil War, the 1870 census identifies Freedom's First Generation—those born enslaved who bore witness to emancipation. It is the first census listing formerly enslaved family members living in the same household by first and last name. Genealogists analyze the information in the 1870 census and other records like slave schedules and the Freedmen's Bureau to research formerly enslaved people.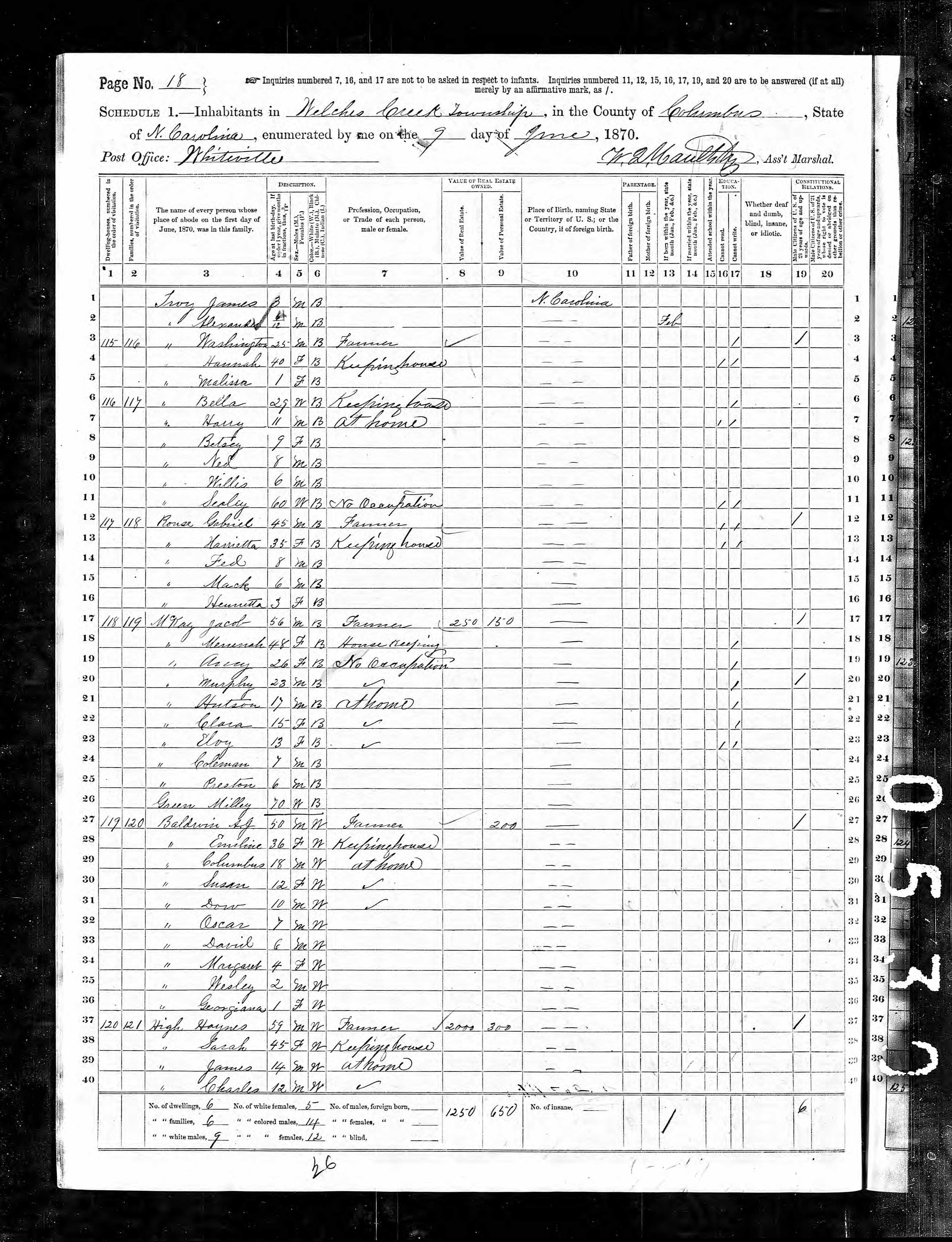 Returning Home
In the mid-1880s, Millie Christine returned to Whiteville, North Carolina, where they penned an autobiography detailing their career performing at venues around the world, including a performance for Queen Victoria in 1871.
Pillars of Their Community
In their retirement, Millie Christine were generous donors to their local community. According to the family's oral history the twins helped establish a school for the African American children of Welches Creek and donated money to Palmer Institute and other state educational institutions for African Americans.
Legacy
Millie died of tuberculosis on October 8, 1912. Christine died 12 hours later. The twins willed their land and home to their remaining siblings, nieces and nephews. Today, Millie Christine's story is preserved through their family's oral history and has emerged as an important part of North Carolina history.