Skip to Content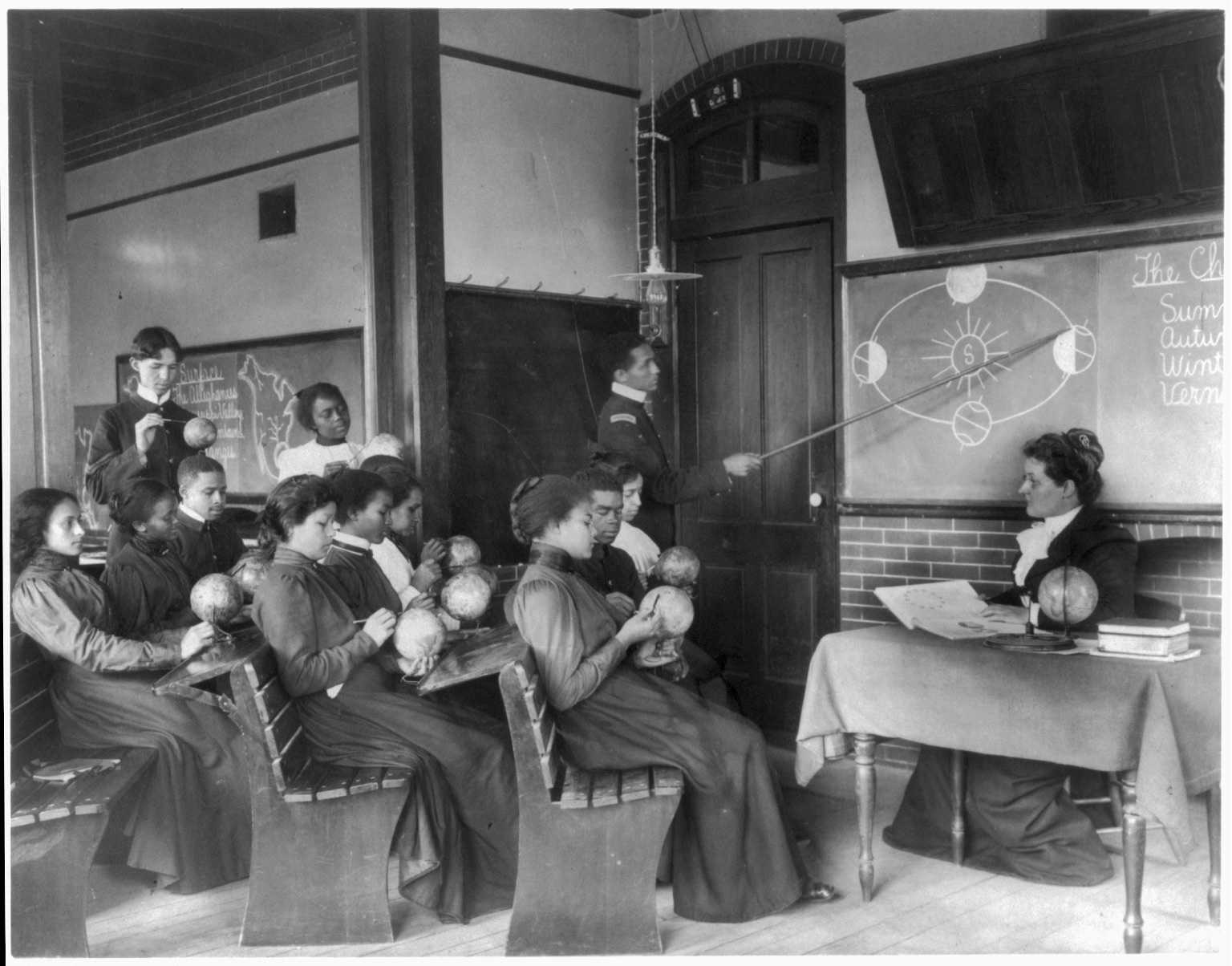 Historically Black Colleges and Universities (HBCUs)
Routinely denied admission to the nation's colleges and universities, African Americans pursued their studies at HBCUs, which have educated successive generations of leaders in the United States and abroad.
HBCUs: A Definition
An HBCU is any accredited college or university established prior to 1964 with the principal mission of educating African Americans. The term HBCU stands for Historically Black Colleges and Universities and was created by the Higher Education Act of 1965, which expanded federal funding for colleges and universities.
Established with different educational and training goals in various regions of the country, most HBCUs are coeducational and public. The majority began with a small number of buildings and offered specialized training in religion, education, agriculture, and industrial arts. Today, they boast a full range of academic programs, while the campus size, student enrollment, and academic rigor of these institutions greatly vary.
Although they stand as a rich source of social and cultural capital, these institutions are not without their challenges. Federal budget cuts and rising college costs, for example, have adversely affected programs and students, the majority of whom are first-generation college/university attendees in need of financial assistance. Finding ways to survive and thrive in the face of such adversities is a persistent challenge of HBCUs.
Pillars of the Community
Historically Black Colleges and Universities (HBCUs) have stood as educational pillars, beacons of opportunity, and living, institutional reminders of African American achievement. HBCUs offer students a rich cultural experience, strong academic programs, and platforms for social activism, where students and educators have promoted change within their institutions and in the broader society.
Although they comprise roughly 3% of the nation's four-year colleges, HBCUs produce the majority of African American professionals, including doctors, dentists, judges, journalists, and educators. Fundamentally, these schools help to ensure educational equity and economic opportunity for African Americans.
Over the years, some HBCUs have struggled to support their programs and operations. Consequently, a number of these institutions have been forced to close. In 2020, there were 101 HBCUs. The legacy of these historic institutions stands as a testament to the dedication of intentional communities, despite organized opposition, neglect, and ignorance.
Map of all Historically Black Colleges and Universities
View the locations and founding dates of HBCUs in the United States
Cheyney University
Founded in 1837 as the African Institute in Pennsylvania, Cheyney University is the nation's first HBCU. It was established through the bequest of Richard Humphreys, a Quaker philanthropist. In 1902, the Institute purchased and relocated to a farm owned by another Quaker—George Cheyney. The farm had been part of the original land grant given to William Penn in 1681. In 1913 the Cheyney name became associated with the school. Initially, Cheyney specialized in the trades and agriculture. Today, through its School of Arts and Sciences and its School of Education and Professional Studies, Cheyney is rooted in the liberal arts with other select areas of study.
Wilberforce University
Established in 1856 in Ohio, Wilberforce University is the nation's oldest, private HBCU owned and operated by African Americans. Named to honor 18th-century British abolitionist William Wilberforce, the school was a product of the collaborative efforts of black and white Methodist churches. Temporarily closed during the outbreak of the Civil War, Wilberforce re-incorporated in 1863 and went on to provide classical education and teacher training. Today, Wilberforce is a liberal arts institution with a distinct focus on entrepreneurship.
Fisk University
Fisk University convened its first classes in 1866 in a former Union Army barracks in Nashville, Tennessee. General Clinton B. Fisk, for whom the school is named, had provided these original facilities. In 1871, to help raise funds, the school organized a chorus featuring nine Fisk students. They would become the internationally renowned Fisk Jubilee Singers, one of numerous world-renowned HBCU choirs. In 1930, Fisk became the first HBCU to be accredited by the Southern Association of Colleges and Schools, and in 1978, its campus was designated a National Historic District for its architectural, historic, and cultural significance. Today, as a leading research and teaching university, Fisk offers a broad range of academic programs on both the undergraduate and graduate levels. Through its John Lewis Center for Social Justice, the school fosters an understanding of social activism and advances racial equity strategies and initiatives.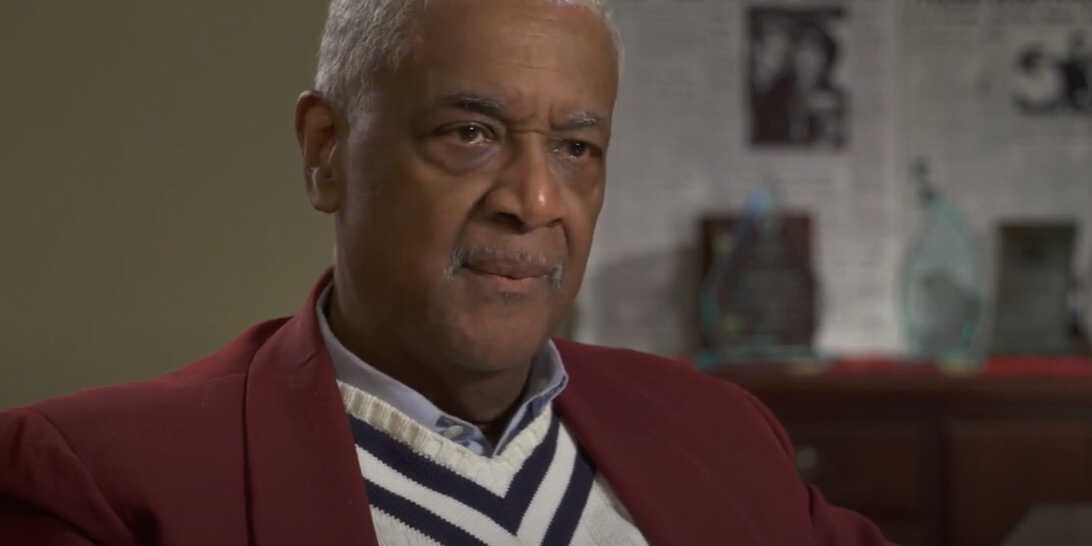 Oral History Interview with John Jacob Oliver, 2016
Coppin State University
Coppin State University is an urban-oriented institution located in the heart of Baltimore, Maryland. Founded in 1900, the university began as the Colored Training School, which specialized in preparing students to become teachers. After undergoing several name changes—Coppin Teachers College and Coppin State College—the school received university status in 2004. Today, it offers fifty-three majors and nine graduate degree programs. Noted for its community outreach services, Coppin is the first university to manage and successfully upgrade a neighborhood elementary school. It also operates a fully equipped, campus-based medical clinic that offers affordable health care to adults and children.
The university is named in honor of Fanny Jackson Coppin, an educator and missionary, who was born enslaved but became the second African American woman to graduate from college and the first to become superintendent of a school district.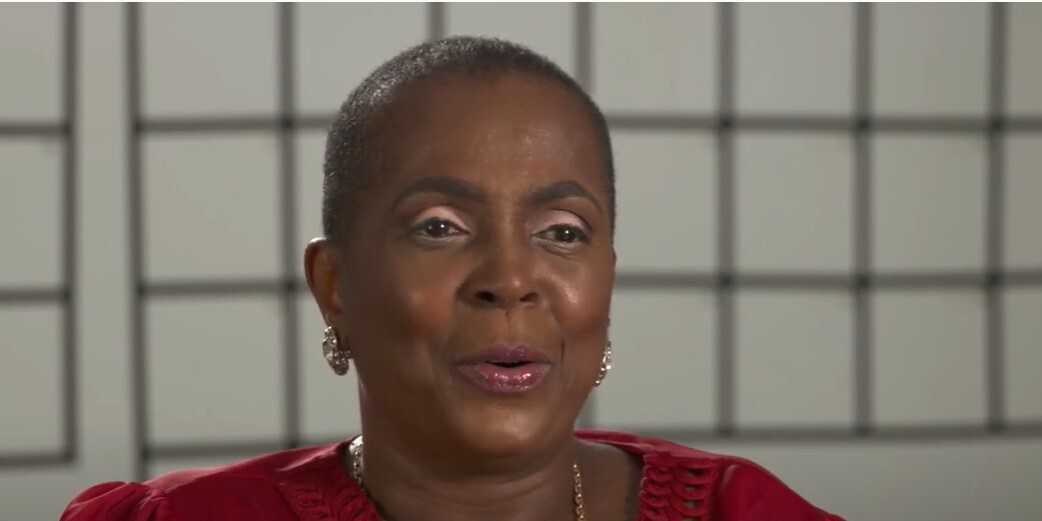 Oral History Interview with Cheryl Bailey Solomon, 2016
Howard University
From a single building in 1867, Howard University in Washington, D.C., has grown into a prestigious university with thirteen schools and colleges, including a school of divinity that trains students for the ministry and prepares them to make scholarly contributions to the field of theology; a school of law, which has served as a training ground for generations of civil rights attorneys; and a college of medicine, which is a leader in the study of health disparities and the training of women surgeons. Medical students train at the 400-bed Howard University Hospital, which is situated close to the main campus. Howard is a private research institution with a sizable international student population and with campuses inside and outside the District of Columbia. The university is among the nation's greatest producers of African American professionals in a range of disciplines, including dentistry, pharmacy, engineering, social work, and education.
Pledging a Greek Letter Organization
Pledging refers to the official process for becoming a member of a sorority or fraternity. On HBCU campuses, students generally pledge one of the "Divine Nine" Greek letter organizations: Alpha Kappa Alpha, Alpha Phi Alpha, Delta Sigma Theta, Kappa Alpha Psi, Phi Beta Sigma, Zeta Phi Beta, Sigma Gamma Rho, Iota Phi Theta, and Omega Psi Phi. Formed mostly during the early 20th century, these organizations have inspired enthusiastic participation in campus events and have promoted student camaraderie, community service, and social progress. After students graduate, these values and practices generally persist as an integral part of their lives.
In recent years, the national problem of hazing as part of the pledge process has not escaped "Black Greek" life. Extreme acts of humiliation and violence related to hazing undermine these organizations' official policies and emphatic positions against any pledging practice intended to cause physical injury to pledgees. Violations of these policies have triggered ongoing public conversations about ways to alleviate this persistent problem.
A Tradition of Sports and Marching Bands
Sports and marching bands are two distinctive and celebrated features of many HBCUs. For many students, sports and marching bands are essential to college life and figure prominently in students' decisions to attend a particular university. Homecoming games, where enthusiastic marching bands display their fierce musical talent and highly spirited styles, date back to 1946, with the creation of Florida A&M's Marching 100. Such activities are focal points of school spirit, pride, and student camaraderie.
Coverage of these sporting events by the Black Press has helped to spawn the increased popularity of distinguished HBCU rivalries, coaches, and gifted athletes, some of whom have gone on to break barriers in the Olympic Games.
Historically, many athletic programs at HBCUs lost their most talented athletes to predominantly white colleges and universities; however, a rising trend among top recruits today is their choice to play at a HBCU.
Stewards of History and Culture
HBCUs have long served as repositories for the treasures of African American history and culture. The first African American museum in the United States was founded at Hampton University in 1868. Today, over 60% of the nation's 101 accredited HBCUs house a cultural heritage site, museum, art gallery, and/or archive. These campus institutions enrich our knowledge and understanding of the African American experience and document African American achievement in the fields of visual arts, literature, civil rights, sports, music, and more. HBCUs have trained generations of scholars, librarians, archivists, and curators in the study and care of fine art, historical artifacts, and archival materials. Many prominent artists have also served on the faculty of HBCU art and art history departments. Through exhibitions, publications, digitization programs, and other initiatives, institutions have promoted awareness of the vital role of HBCUs as cultural stewards and provided support for the preservation of these significant collections.
Training and Inspiring the Next Generation in Digitization and Curation
The National Museum of African American History and Culture is dedicated to preserving the history of HBCUs and helping to ensure the success of HBCU graduates. Through its Robert F. Smith Center for the Digitization and Curation of African American History, the Museum has partnered with several HBCUs, including Tuskegee, Bethune-Cookman, Morgan State, and Fisk universities. These partnerships provide interns with onsite experiences in the digital humanities and museum management. The internships support ongoing digital and programmatic projects at participating HBCUs. Since 2017, the Museum has placed 40 interns at 11 distinct sites.
The Fellowship program launches HBCU graduates into mid-career positions after two years with the Smith Center. Graduates currently work on the Museum's Community Curation Project (CCP), which seeks HBCUs as host sites for the Museum's work providing no-cost digitization services to individuals and institutions. Through free-of-charge training, the Museum's Community Archiving Workshop also supports HBCUs in need of archival assistance. These Smith Center initiatives prioritize job placement for interns, fellows, institutional partners, and community collaborators.
Partnering for Successful Stewardship
The role of HBCUs as stewards of fine art, archival materials, and material culture is a primary focus of the Office of Strategic Partnerships (OSP) at NMAAHC. In 2012, OSP engaged with HBCUs through a series of listening sessions, formal surveys, and professional convenings to understand the collective needs of their museums and archives. Two years later, OSP sponsored over 50 HBCU interns to work and learn in HBCU museums and galleries nationwide. A premiere 2018 HBCU Leadership Summit led to directives that intended to strengthen university leaders' support of their museums and archives and encourage collaborative work among HBCU repositories. This work has culminated in the HBCU History and Culture Access Consortium, a partnership with five institutions—Texas Southern, Tuskegee, Clark Atlanta, Jackson State, and Florida A & M universities. Launched in 2021, this five-year pilot includes collections inventorying/cataloguing, digitization and creation of an open-source digital platform, a traveling exhibition and catalogue, training and leadership development, and project evaluation and expansion.