Skip to Content
"Do for Self": The Nation of Islam's Economic Program
Through education and widespread business ventures, the Nation of Islam (1930–1975) sought realignment of economic and political power for African Americans.
The Nation of Islam: A Definition
From 1930 to 1975, the Nation of Islam (NOI) was a religious organization promoting education and economic self-reliance. Under the 40-year leadership of Elijah Muhammad (1897–1975) and his wife Sister Clara Muhammad (1899–1972), the NOI became one of the largest organizations of African Americans in United States history. Much like its predecessor—Marcus Garvey's United Negro Improvement Association—the NOI fostered a tradition of help and uplift through black nationalism and community mobilization. Its educational and economic programs and the disciplined spending and saving practices of its members fostered creativity and a spirit of resilience in building institutions and overcoming an array of social ills—including drug and alcohol abuse, teen pregnancy, crime, poverty, and high unemployment. The organization's fundamental goals were the social, political, and economic liberation of African Africans as well as equality and justice throughout American society.
I appeal to all Muslims, and to all the members of the original Black Nation in America, to sacrifice at least five cents from each day's pay to create an 'Economic Savings Program' to help fight unemployment, abominable housing, hunger, and nakedness of the 22 million black people here in America who continue to face these problems.
Elijah Muhammad, Message to the Blackman in America, 1965
The Nation of Islam's Economic Plan
From its inception in Detroit in 1930, the Nation of Islam (NOI) promoted economic self-reliance for African Americans. In 1964, the organization initiated a Three-Year Economic Plan, leading to individual and NOI ownership of farmland and nationwide commercial establishments that included a national food production and distribution network with delivery trucks, restaurants, and supermarkets. Its "Your Supermarket" brand fostered a sense of ownership and pride in patrons, who intentionally supported businesses owned and operated by African Americans. By 1970, dress shops, barber shops, clothing factories, and bakeries provided goods and services to Muslim and non-Muslims. From 1960 to 1975, the Muhammad Speaks newspaper—sold on busy street corners—was among the most profitable of these enterprises. In 1974, the NOI established its International Trades Division, importing whiting fish from Peru and selling it door-to-door in African American neighborhoods. These businesses employed inner-city residents in a wide variety of full-time and part-time jobs.
Do For Self: Mr. Muhammad Speaks
From 1960 to 1975, the Muhammad Speaks newspaper was among the most profitable of the Nation of Islam (NOI) enterprises. Sold on busy urban street corners, it was the most widely circulated African American newspaper during the 1960s. Malcolm X, national minister and NOI spokesman, published the paper's first edition titled Mr. Muhammad Speaks. He garnered the support of professional writers and editors, both Muslim and non-Muslim.
Lauded for its investigative journalism, the newspaper reported on a broad range of local, national, and international issues, including the struggle against racism and colonialism. Its most notable feature was the effective juxtaposition of both secular and religious content. Muhammad Speaks promoted the NOI's commercial businesses, its educational programs, and its fundamental goals. Beyond the NOI community, it became a distinctive voice and source of information for non-Muslim civic leaders and grassroots organizers.
Your Super Market
The Nation of Islam's "Your" brand fostered a sense of ownership and pride in patrons, who intentionally supported businesses owned and operated by African Americans. Many of the products, such as eggs, were shipped to the market from the Muslim-owned farm in Cassopolis, Michigan. Other items, like sardines and whiting, were imported from Morocco and Peru.
Muslim Farms
In 1968, the Nation of Islam purchased approximately 1,000 acres of farmland in rural Cass County, Michigan, about 100 miles east of Chicago. Explore the 3D model of the egg carton to learn more about the operation of Muslim Farms, which supplied eggs and other goods for Your Super Market.
Ventures in Dining
Located at 616 E. 71st in the Greater Grand Crossing neighborhood in Chicago, the popular Shabazz Restaurant was frequented by Nation of Islam members, including high-profile figures like Muhammad Ali. At 8300 S. Cottage Avenue stood the Salaam Restaurant, which billed itself as "your international oasis whenever you are in Chicago." Prior to the death of Elijah Muhammad in 1975, both restaurants were part of a vast network of Nation of Islam-owned businesses, including dry cleaners, publishing facilities, a $2 million dollar sales and office building, and a bank. Salaam International, the organization's Import Division, was located adjacent to Salaam Restaurant and likely supplied the Crescent dining room with Salaam flatware, one of its various import products.
International Trades Division
In 1974, the NOI established its International Trades Division, importing Salaam Sardines from Morocco and, more notably, whiting fish from Peru, which was sold door-to-door in African American neighborhoods. To entice potential buyers, one catchy ad in a NOI publication read: "Delicious meals begin with Muhammad's Imported Whiting H&G Fish. From Peru to you." The whiting replaced expensive beef sold in the organization's carryout chain, "Steak and Take." After exploring markets throughout the Far East and Latin America, NOI representatives chose whiting because it was comparatively inexpensive, nutritional, and flavorful. The fish came "headed and gutted" (H&G), and its versatility inspired an array of dishes in Muslim homes and restaurants that included fish salads, stews, patties, casseroles, and fillets. Imported monthly at a volume of more than three million pounds, the fish was distributed in major cities. These markets successfully employed African Americans and provided development capital for disadvantaged communities.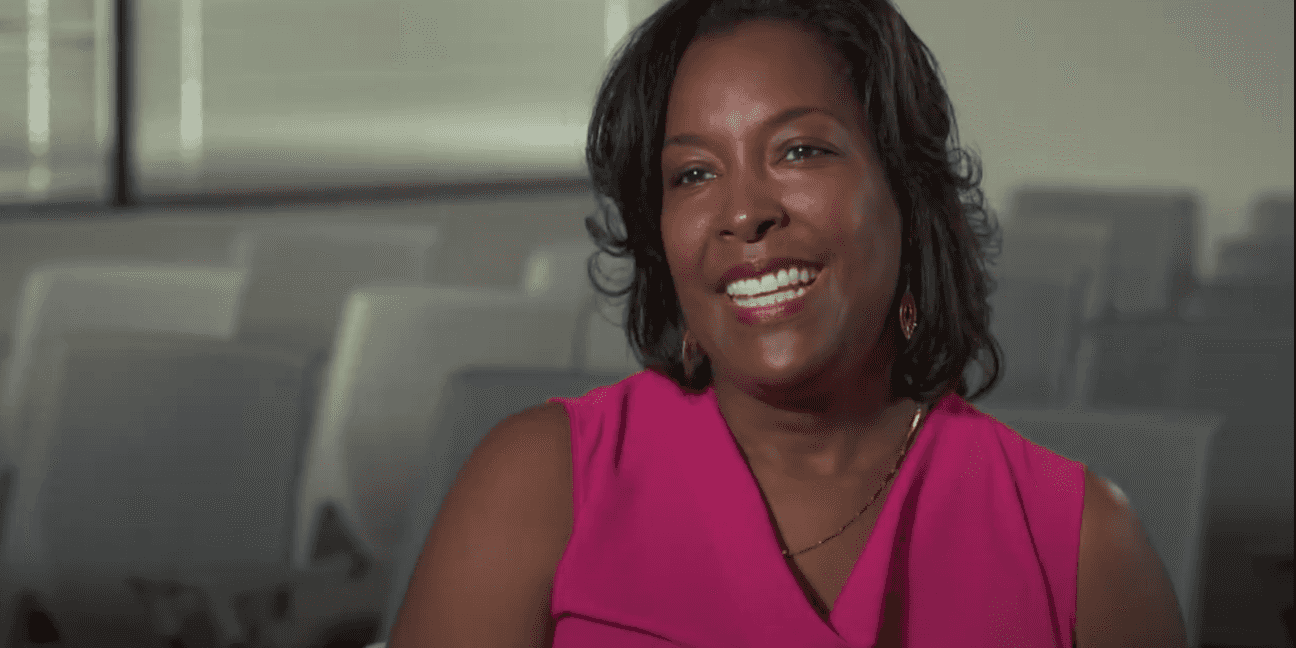 Video clip of Amirah Muhammad talking about The Economic Development Plan of the Nation of Islam 1930 – 1975