Skip to Content
Chapter 03
Paradox of Liberty & the Founding of America
The paradox of the American Revolution―the fight for liberty in an era of widespread slavery―is embedded in the foundations of the United States. The tension between slavery and freedom—who belongs and who is excluded—resonates through the nation's history and spurs the American people to wrestle constantly with building "a more perfect Union." This paradox was embedded in national institutions that are still vital in the nation to this day.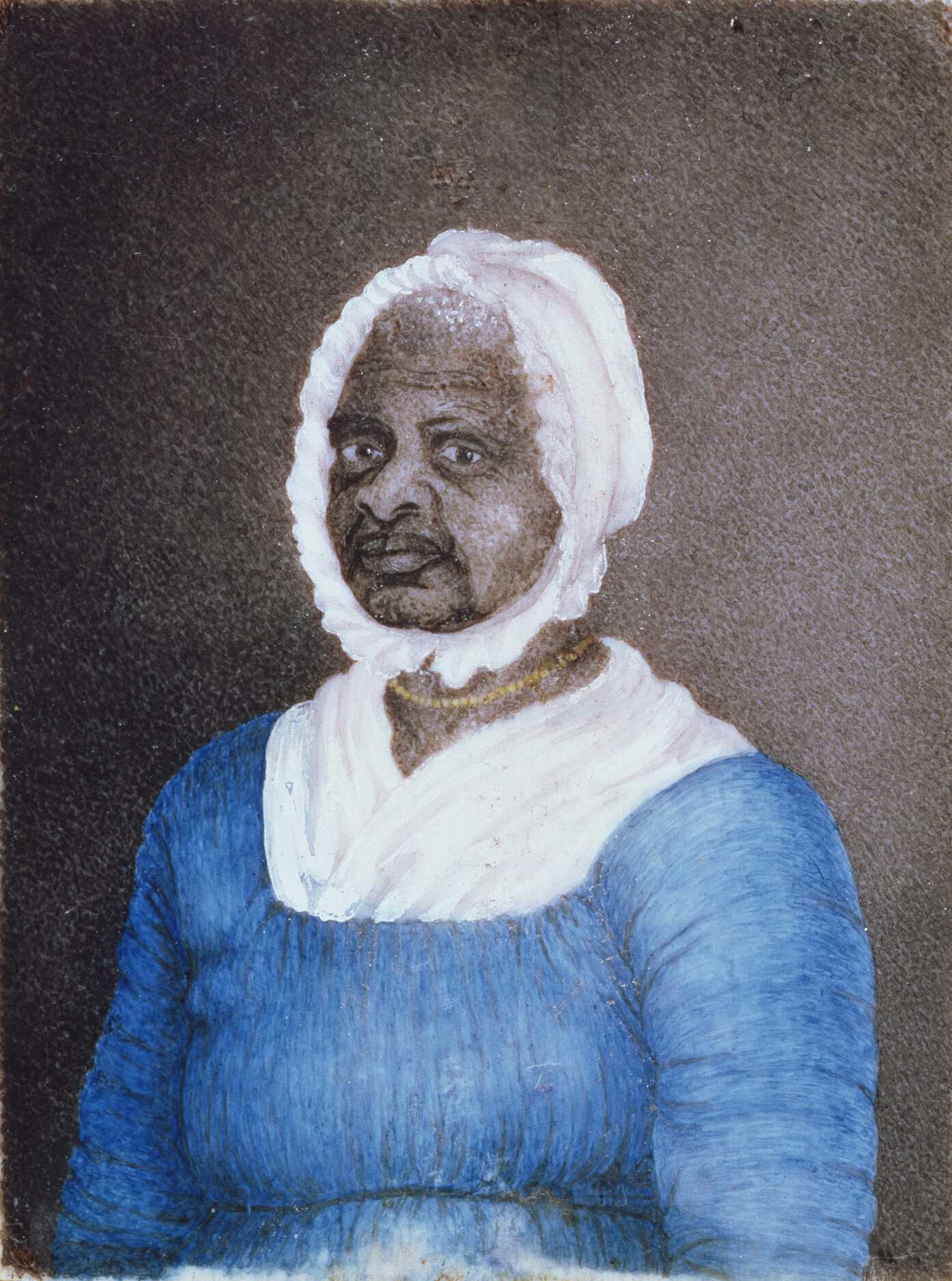 Benjamin Banneker, Scientific Thinker
Benjamin Banneker was born free in Maryland in 1731, as the son of a formerly enslaved Black man and mixed-race mother. His Irish grandmother, a former indentured servant, was his first teacher. Banneker taught himself mathematics, science, and literature from borrowed books. He read about planets and stars and observed them from his fields at night. His strong interests in the natural world and technological innovation made him a skilled scientist.
Banneker was also known for his participation in conducting the land survey establishing the boundaries of the District of Columbia. He was successful at a time when African Americans faced harsh social restrictions, limited economic opportunities, and mounting hostility from white people.
Benjamin Banneker became the first African American to publish a scientific work. He used his knowledge to write almanacs—annual books that have information about weather, tides, and planting. In his almanacs, Banneker shared his abolitionist views.
Talking about Race: Banneker Challenges Jefferson
Benjamin Banneker challenged existing assumptions about the inferior intelligence of African Americans. He boldly wrote to Thomas Jefferson to point out a chilling contradiction: the same person who declared that all men were created equal, enslaved people himself. Banneker asked Jefferson to correct his "narrow prejudices" against Africans. Jefferson answered by complimenting Banneker on his intellect—a quality Jefferson did not associate with African heritage. Banneker published their correspondence in one of his almanacs.
"I apprehend you will embrace every opportunity, to eradicate that train of absurd and false ideas and opinions, which so generally prevails with respect to us."
Benjamin Banneker to Thomas Jefferson, 1791
"Nature has given to our black brethren, talents equal to those of the other colours of men, & that the appearance of a want of them is owing merely to the degraded condition."
Thomas Jefferson to Benjamin Banneker, 1791
Phillis Wheatley, Poet
During the Revolution, Phillis Wheatley was a household name, famous for having published Poems on Various Subjects, Religious and Moral in 1773. Wheatley was about age seven when she arrived in America in 1761 after being kidnapped in Senegambia and sold into slavery. As an enslaved girl who had mastered classical English, Latin, and Greek, she was held up as a symbol of achievement by international antislavery advocates. Wheatley's strength of character is reflected in her work and in her ability to navigate a society that both enslaved and celebrated her. Once free, she and her husband John Peters faced persistent poverty despite their talents.
Phillis Wheatley's poems are deeply layered. At face value, they are straightforward reflections on virtue. Closer attention to the text reveals another layer of meaning where Wheatley expresses a critical view of society. Wheatley's writing reflects a strategy of negotiating slavery. She allied herself with those who had power over her while cleverly expressing her deeper feelings.
Elizabeth Freeman, Demanding Justice
Elizabeth Freeman, known as Mum Bett, was born into slavery and was one of the first people to successfully sue for her freedom in the new nation. Freeman was a Revolutionary War widow enslaved by John Ashley, a powerful Massachusetts attorney, and his wife Annetje. When she overheard a discussion about the Massachusetts Constitution, Freeman seized on its guarantee of liberty to bring her lawsuit. She sued in court to end her enslavement and in her testimony, she boldly called attention to the fact that Annetje maimed her arm with a hot kitchen shovel. Other suits quickly followed and the state court's rulings in those cases effectively ended slavery in Massachusetts. Her claim to freedom changed her life and the lives of so many others desiring the same.
"If one minute's freedom had been offered to me, and I had been told I must die at the end of that minute, I would have taken it."
Elizabeth Freeman, ca. 1800